Our Massage Therapy is performed by Registered Massage Therapists – same-day appointments are available.
Massage therapy involves hands-on manipulation of the soft tissues including muscles, connective tissue, tendons, ligaments, and joints. Massage has a therapeutic effect to improve and maintain health by acting directly on the muscular, nervous, and circulatory systems.
MASSAGE THERAPY IS EFFECTIVE FOR:
Back pain
Neck / Shoulder pain
Whiplash and motor vehicle accidents
Headaches and migraines
Repetitive strain injuries
Work-related injuries Stress and tension
Tennis/Golfer's elbow
Muscles tension
Plantar Fasciitis
Sciatica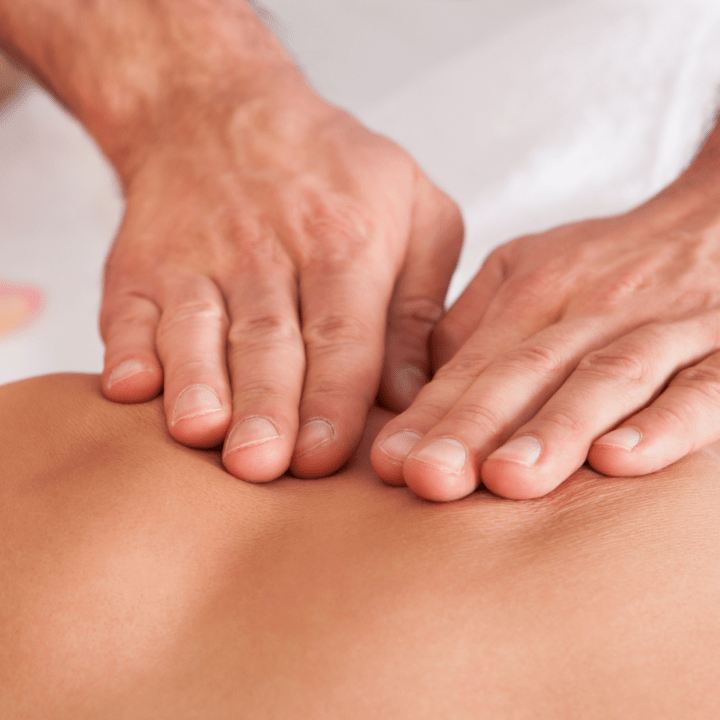 WHAT WE OFFER:
Stress & Relaxation – To increase relaxation, decrease adhesions and muscle pain caused by stress
Sports Massage – To reduce lactic acid and scar tissue build-up
Deep Tissue Massage – To remove adhesions or scar tissue from injuries and surgeries
Trigger Point Therapy – Trigger points are the cause of many chronic muscular conditions
Pregnancy Massage – To help reduce hip and back pain, swollen ankles, and increase relaxation
Massage Therapy can help you regain the quality of life that you deserve. Speak to your physician or one of our Registered Massage Therapists to see if Massage Therapy can help you.
WHAT YOU CAN EXPECT:
On your first visit, your medical history will be taken. An initial assessment will be performed which may include muscular, neurological, range of motion testing, and postural evaluation. These tests will help your therapist create the best treatment specifically for you.
Massage therapy is NOT covered by OHIP
Massage therapy may be covered under your Extended Health Care Benefits. If you are covered under your benefits package you may need a prescription for massage therapy from your doctor.
Please refer to your Insurance Benefits Booklet for their policies.
We will provide you with an official receipt that you can submit to your insurance company.
Visit Back 'N Motion Today!
CALL US TODAY! 519-668-8855