Theratherm Digital Moist Heating Pad draws moisture directly from the air. There is no water to add, no water to boil, no dripping packs and no towels to prepare. Moisture is drawn from the humidity in the air and retained in a specially designed 100% cotton cover.
When the hot pack is turned on, the retained moisture is rapidly heated by high-grade ceramics, forcing the moisture out of the flannel cover onto the patient's skin, allowing deeper penetration of heat into the bodys tissue.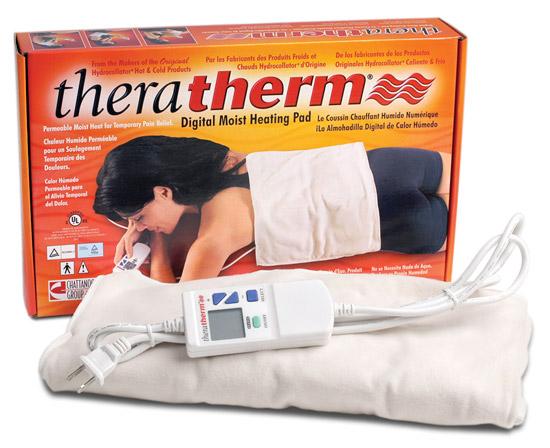 Visit Back 'N Motion Today!
CALL US TODAY! 519-668-8855