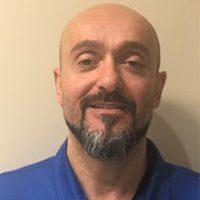 RAFFY KOUNDAKJIAN – REGISTERED PHYSIOTHERAPIST, REGISTERED ACUPUNCTURIST, PT, R.AC, CAFCI, MCPA
Raffy graduated from the UWO physiotherapy program in 2000. He is also a registered Acupuncturist with the College of Acupuncturists of Ontario (CTCMPAO). Raffy has had advanced acupuncture training in Beijing China and has trained directly under Dr. Sona Tahan. He has a special interest in diagnosing and treating musculoskeletal disorders, concussion diagnosis, and treatment, providing manual therapy and personal interactions on each visit.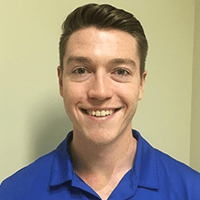 LEON WALSH – REGISTERED PHYSIOTHERAPIST, BSc Kin, MSc.PT
Leon began his physiotherapy career in Scotland, United Kingdom after graduating MSc. Physiotherapy at Glasgow Caledonian University in 2017. He has experience in treating pre and post-op surgeries, sporting, repetitive use, and work injuries. His interest lies in restoring optimal functioning to allow pain-free movement. During his time in Scotland, he used 3D Motion analysis to assess gait mechanics and provided physiotherapy for the Wales National Hockey Team.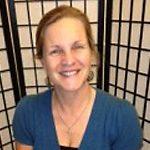 DR. LINDA OSWELL – CHIROPRACTOR B.SC. (HON), D. C., F.I.C.P.A.
Dr. Linda Oswell is a 1988 graduate from the Canadian Memorial Chiropractic College in Toronto. She has pursued postgraduate education most notably in the field of Principles & Practice of Chiropractic Pediatrics with the I.C.P.A., specialized in Torque Release Technique and most recently Laser therapy. She operates her full-time practice in Aylmer & is enthusiastic about expanding her horizons and bringing her knowledge base to Back 'n Motion.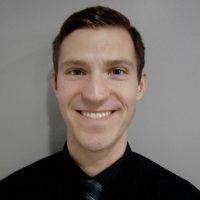 Dr. CARSON GEE – CHIROPRACTOR, BSc
Dr. Carson graduated with a BSc in Human Kinetics at the University of Guelph in 2016. He pursued a doctorate degree at New York Chiropractic College (NYCC) where he graduated with honors in 2019. He is trained in Orthotic casting/scanning, Paediatric and Pregnancy care, Applied Kinesiology, and Instrument assisted/manual soft tissue techniques. His Mission is to provide effective chiropractic treatment to people of all ages from a wellness/family-based approach. He aims to correct musculoskeletal imbalances to improve a person's overall health status through pain reduction, improved function, and patient education. As a wellness-based chiropractor, he will use his knowledge and expertise in human physiology, anatomy, and biomechanics to aid patients towards pain-free life using an alternative, drug-free, holistic approach.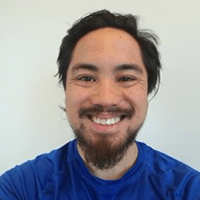 PHILIP CALAUTIT – RMT
Phil has been a Massage Therapist since 2003. He has worked in various settings in London and Toronto. He is enthusiastic about spreading the awareness of massage therapy and its effectiveness in helping patients achieve optimal health.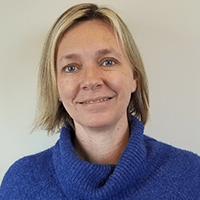 LAUREN PHILLION – PEDORTHIST, CPED(c) PEDORTHIST
Lauren has been working in the Pedorthic Industry since 1994 and has the following certifications; – Canadian Pedorthic Technician Certification (1998) – American Pedorthic Certification in 1998 – Canadian Certified Pedorthist designation in 2004 Lauren is very excited to work in a team environment and to bring her extensive knowledge and experience to Back 'n Motion.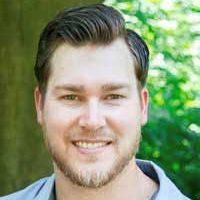 RYAN SNOW – PEDORTHIST Hon, B.A. Kin, C.Ped
Ryan graduated from UWO with a B.A. honours in Kinesiology in 2010. He went on to complete the Diploma in Pedorthics program at UWO in 2013. Ryan's education has allowed him to specialize in custom foot orthotics, as well as footwear education and modification. Ryan has been a practicing Canadian Certified Pedorthist for over five years and is confident in his ability to treat his patients. He enjoys helping his clients to regain control of an active lifestyle through the use of custom foot orthotics and proper footwear education.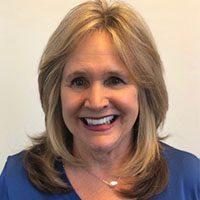 DEB SHAVER, CLINICAL DIRECTOR
Deb opened Back n Motion in 2004, bringing Low-Intensity Laser Therapy to London, with only one employee. Deb created the Break Free smoking cessation program focusing on addressing both physical and emotional addiction. Today, Back 'n Motion has grown to a team of dedicated professionals who all share the vision of a facility where the patient's needs truly come first.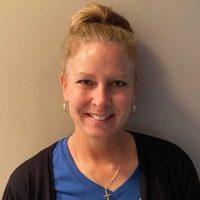 Kim Murray - Customer Service
Kim joined our team in April of 2021. Most of Kim's professional career was spent in Customer Service roles as she is passionate about each client's experience and is always welcoming and eager to help. She loves getting to know each client and works hard to provide outstanding service all the time. Outside of work Kim enjoys spending time with her family and loves her two dogs Moxie and Malibu.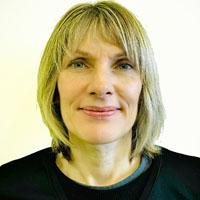 Melanie Boniface - Customer Service
Mel joined the team in November 2021, and has an extensive customer service background. She loves welcoming clients into the clinic and connecting with them to ensure that they leave the office happy, respected and valued. She is a huge advocate of integrative health and the impact our nutritional choices have on our mental, emotional and physical wellbeing. Mel is a Registered Holistic Nutritionist, Integrative Health Practitioner and Reiki Master.
Visit Back 'N Motion Today!
CALL US TODAY! 519-668-8855