Back 'n Motion offers a wide variety of orthopedic and athletic braces to suit your needs. All our staff and kinesiologist have training and experience in fitting and helping you select the right brace for your specific condition or activity.
WHY DO I NEED A BRACE?
With proper diagnosis and fitting orthopedic bracing can provide the support and stability needed during the healing process and help prevent further injury or re-injury.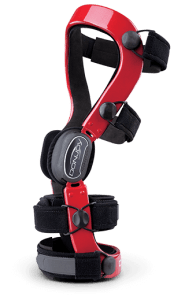 TYPES OF BRACES
Wrist Braces Carpal Tunnel Syndrome, Strains and Sprains, Tendonitis, Fractures, etc.
Elbow/Forearm Braces Tennis/Golfer's elbow (Epicondylitis), Carpal Tunnel Syndrome, R.S.I's, etc…
Back Braces Supports, Seat-back cushions, S.I. dysfunction, etc.
Knee Braces Instabilities, ACL/MCL/ LCL/PCL injuries, Osteoarthritis, etc.
Ankle/Foot Braces Fractures, Sprains/strains, Post-surgery, Athletic support, etc.
Special Products 'AirCast' Fracture Boots, 'AirCast' CryoCuff, 'AirCast ankle sprain kits,
 Theraband exercise products, Moist-heat Pads, and more.
Back 'n Motion also specializes in Custom knee braces G2 – (Generation 2 Orthopedics), Don Joy for severe instabilities, knee pain,  injuries or prevention, as well as, pre/post-surgery, Athletics, and the "Unloader Brace" for Osteoarthritis.
INSURANCE?
Many of the braces we carry qualify for Extended Health Group Plans. Call your insurance provider for more details on your Orthopaedic Bracing coverage, or come by for a free quote at Back N' Motion today!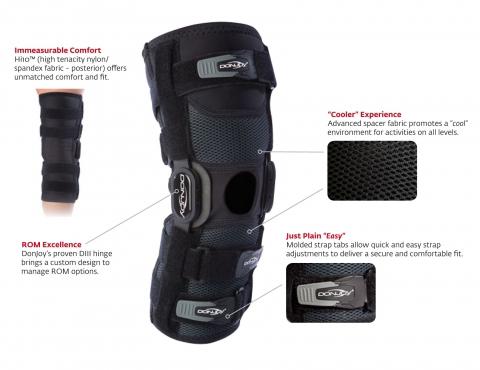 Visit Back 'N Motion Today!
CALL US TODAY! 519-668-8855