Back 'n Motion, located on the corner of Colonel Talbot Road and Southdale Road, has been providing care in London ON for over 14 years. With our reputable team of therapists, we are dedicated to providing the highest quality of care to our clients. Our facility is personalized with a large gym area and private treatment rooms.
Back 'n Motion provides treatment for work-related injuries (WSIB), motor vehicle accident claims (MVA), post-concussion (shift concussion management program), and sports-related injuries.
Back 'n Motion's mission is to get you back in action through individual assessment and treatment plans.
Our physiotherapists use a variety of techniques to achieve the health and wellness goals of our clients by using manual therapy and hands-on therapy along with treatment modalities. Modalities may include acupuncture, laser therapy, electrotherapy (ultrasound), TENS, patient-specific exercise plans, and patient education on injury management and prevention.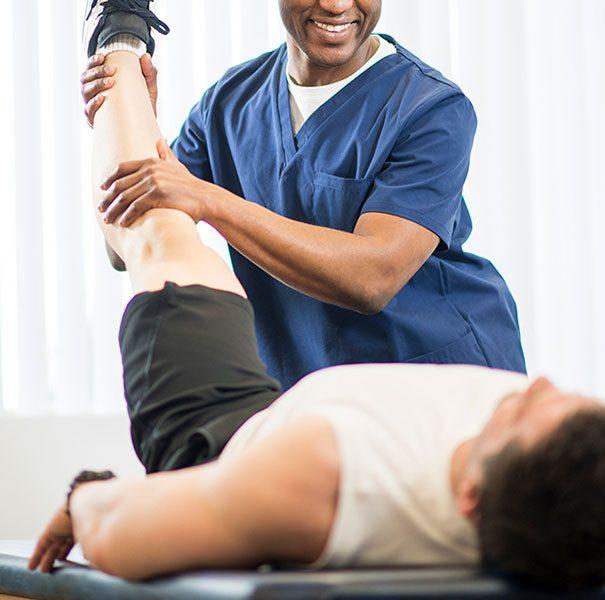 See What Clients Have to Say
Louise Maxwell
2023-11-29
Everyone in the office is friendly yet professional. I have been to a couple of other places in the distant past and this place is the best. I have been with Raffy for acupuncture and I always feel that not only is he competent but listens and I get the feeling that he cares about what your problem is.
Mahassen Hayek
2023-11-23
Been going there for about 10 years and it has been a great experience all around! Raffi is amazing at what he does! #1 choice for physio!
Amazing experience and great products. Highly recommend
My wife just came back from her first trip to back in motion. She is very impressed and stated that she felt terrific after her first session. Ever body there was pleasant, caring and very helpful. She has been to other physiotherapists and she tells me this is the best
Beth Sutherland
2023-10-06
Wow!! 2 months with pain from a bursa knee issue and poof pain is gone in 4 accupuncture treatments Thank you Raffy and Back n Motion for pain-free my mobility!
I've used them for physio and acupuncture for my back with great results.Everyone That works there is friendly and very helpful. They also helped my son with Physio after he broke his knee playing hockey.
Great and friendly staff
Jesse anderson
2023-03-21
Highly recommended.
Visit Back 'N Motion Today!
CALL US TODAY! 519-668-8855