Fisiocrem is SOLUGEL contains high levels of active plant extracts. These are not homeopathic dilutions. They are concentrated, pure herd derived from plants that are grown and harvested to specific requirements, especially for fisiocrem SOLUGEL.
Can help relieve:
Acute and Chronic Pain
Rheumatoid Conditions and Arthritis
Tendon and Ligaments – Sports Injuries
Neck, Shoulder, and Back Pain
Leg and Joint Pain
Sprains and Bruises
Cramps, Stiffness, and Muscle Pain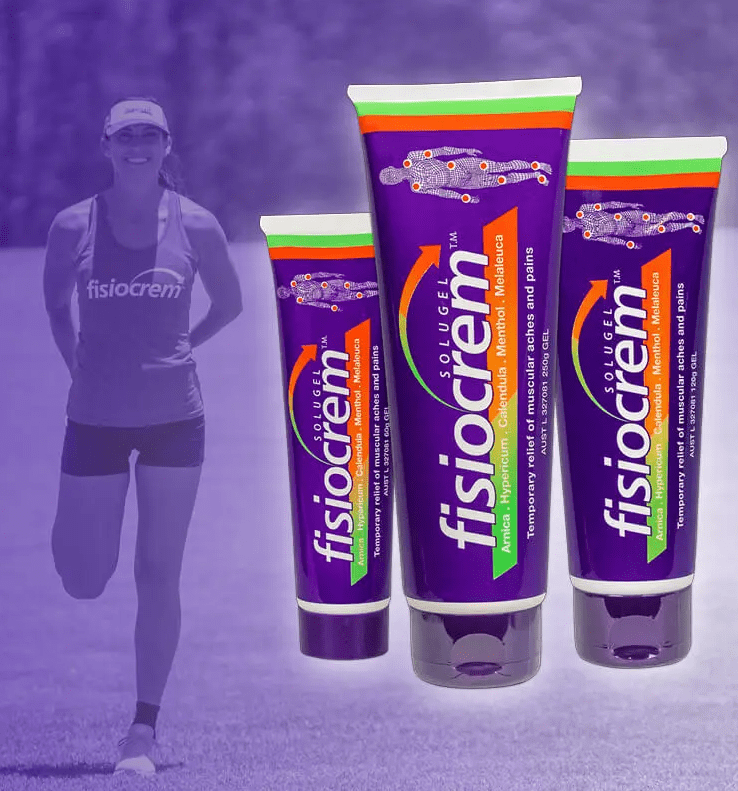 Key Ingredients
10.5% Arnica Montana – Arnica is probably one of the best-known herbs worldwide for its use in natural medicine. Arnica is traditionally used in herbal medicine to help relieve pain and/or inflammation in muscles and joints, sprains, bruises, and muscular aches and pains.
2.5% Hypericum Perforatum – Commonly known as St John's Wort, Hypericum has a long history of its use in soothing, damaged, and irritated nerves commonly found in low back pain strains and sprains.
2.5% Calendula Officinalis – Commonly known as Marigold, it plays a supportive role to Arnica as a tropical anti-inflammatory
2.5% Menthol – Provides instant cooling relief to soothe muscles and joint pain.
1% Melaleuca Oil – Australian Tea tree oil is well known for its analgesic, anti-inflammatory, and anti-microbial effects
Benefits:
Fact Acting
Deep Penetrating
Long-Lasting
Anti-Inflammatory
5 Active Ingredients
No Parabens
No Hydroxybenzoates
Trusted by thousands of Canadian healthcare professionals
Pleasant, vanishing scent
Non-Greasy formula that does not stain
Available in 60g and 250g tubes
Physicians, chiropractors, physiotherapists, and other clinicians trust fisiocrem to provide lasting relief for both acute and chronic conditions. 
Visit Back 'N Motion Today!
CALL US TODAY! 519-668-8855